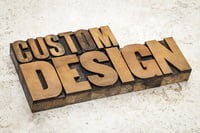 Drive down any suburban corridor nowadays and you are sure to see flutter flags lining the roadway. With the number of businesses driving impulse shoppers for positive return, flutter flags are growing in popularity. On every kind of business from automobile dealers to electronic outlets to shoe stores, flutter flags can be customized to promote any company or product.
With any business, there will be competition. And to compete with any other business in a field, businesses need a marketing and advertising strategy. Without marketing and advertising, businesses will not reach their market segment and there is no business.
There are different methods of marketing, including target marketing to your key demographic and mass marketing. Target marketing is highly specialized, aiming to succeed over the competition. With mass marketing, a company appeals to a whole market and broadcasts a message that will reach the largest number of people possible and maximize product exposure.
Mass marketing is a great tool to use in conjunction with targeted marketing. Great examples of effective mass marketing to promote and drive business attention are custom printed flags. Customized flags with a company logo is a great way to draw an impulse market share into a store and subsequently drive sales.
Custom logo flags are not only great for driving business, but lend a sense of pride and legitimacy to a business. There are many kinds of flags and methods of display to grab the attention of an audience, but one increasingly popular segment to custom flag design is the flutter flag.
Mass marketing helps loudly broadcast the benefits a business has to offer. And
flutter flags offer a shotgun approach, increasing the odds of hitting a target audience when it is more difficult to focus. They get the message to everyone willing to listen while letting them know the business location.